Forget aerial drones, underwater drones are some of the coolest new tech we've been playing with! We get loads of questions on underwater drones so we're going to break it down for you here if you're curious, too.
What are underwater drones?
Just like their aerial drone counterparts, underwater drones are remote-controlled devices that can have a camera and be used under water. Most commonly, underwater drones are used for photography, search & rescue, and even for fishing! High-tech professional underwater drones are currently used for scientific underwater exploration, aquaculture inspection, and hull & dock inspection.
You can use an underwater drone (aka submarine drone) in freshwater or saltwater. If you're going somewhere murky or sandy you'll want to make sure you choose a drone like the GLADIUS MINI & CHASING M2 that has a patented anti-stick motor to reduce the probability of the motor getting stuck in the sand.
Real-time data
Collect real-time data of underwater temperature, depth, and other parameters.
Many units have a remote control that supports Wi-Fi and data transfer in real-time. Others have data transfer cables to download all the data after your dive.
Underwater drone accessories & mods
An underwater drone isn't limited to being just an underwater camera. Add on a grabber claw, robotic arm, sonar, LED lights, laser scalers or a GPS transmitter and you can put your drone to work.
What are underwater drones used for?
Once you've struck treasure with your metal detector, you'll need something to dig it out. A written and There are so many ways to use an underwater drone! Here are some of the most common:
Underwater drones for search & rescue.
Having to enter the water for a safety inspection or search & rescue mission increases the risk of the operation. Underwater drones have become a *literal* life saver to see what's below the surface and at the bottom of any body of water without having to enter the water.
Underwater drones for fishing & ice fishing.
Why rely on a fishfinder when you can SEE the fish in the water in real time via 4k video?
Marine cameras for fishing are very popular and now we're seeing avid fishing pros take it to the next level by attaching their underwater camera to an underwater drone to check for fish, scope out the lake floor topography and find other hidden treasures below the surface.
Featured Products
Underwater drones for underwater photography.
Underwater drones are capturing some of the most amazing underwater photos. Just as we were blown away by the aerial photography of drones when they first came out, we're experiencing that awe and wonder again as we get to peek at underwater caverns that were previously off-limits to our curious eyes.
Some underwater drones have advanced low-light camera capabilities so you can clearly capture details of your underwater inspection in those shady spots.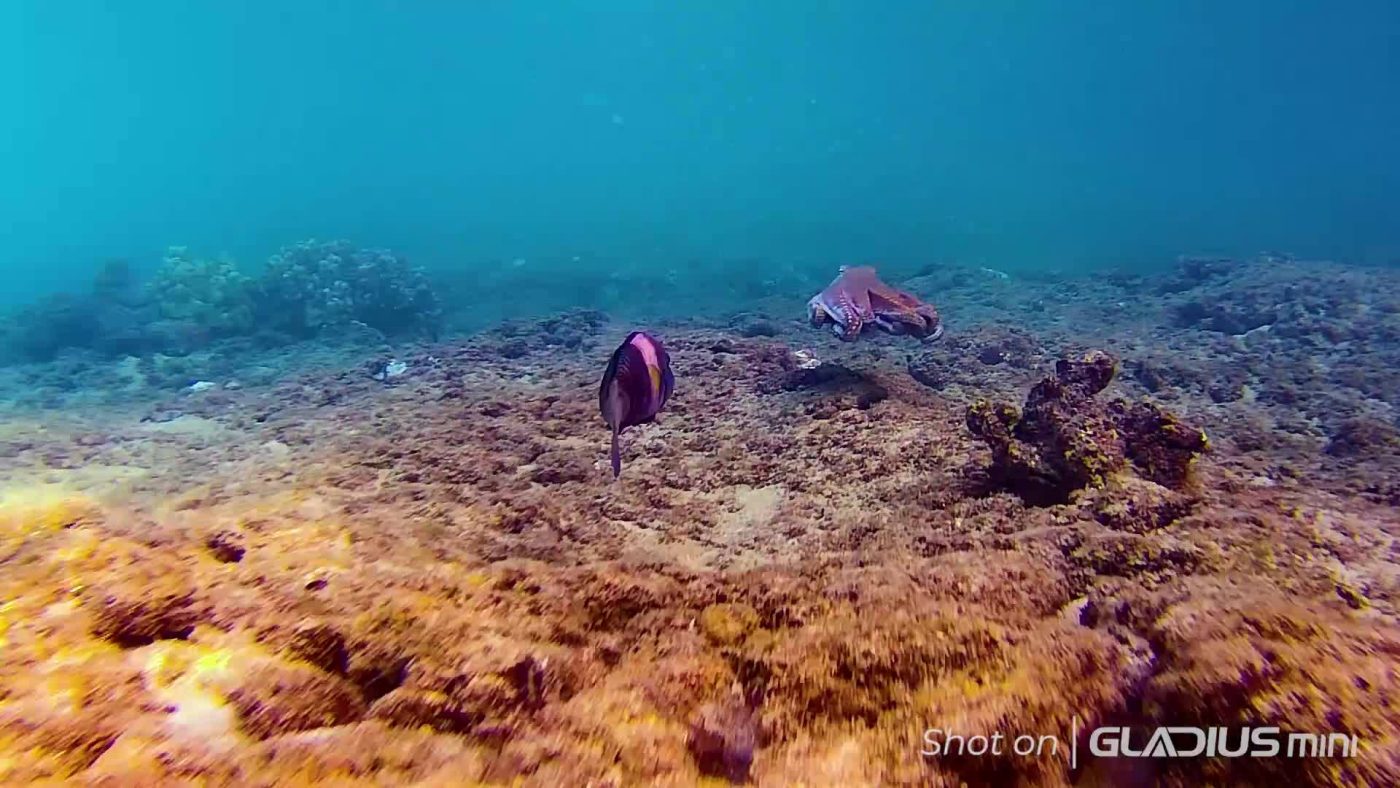 How deep can underwater drones go?
The distance and depth of each drone will vary and you'll want to read the specs before you buy one. You'll also want to check the battery life as you don't want to run out of juice far from home.
Here are some examples of depth & distance capabilities for some models we carry:
GLADIUS MINI S – Max speed of 4 knots (2 m/s), max dive depth of 100 meters, max horizontal shooting radius of 200 meters
CHASING M2 ROV – Max speed of 3 knots (1.5m/s), max dive depth of 100 meters
How much do underwater drones cost?
How much an underwater drone costs really depends on the brand and features of the model that you purchase.
Wireless drones without a tether will cost more than drones with tethers
4K UHD cameras will cost more than poorer quality cameras
Units with larger batteries and longer battery life will often cost more than smaller units with less battery power
We've listed our most popular & best underwater drone selections below so you can get the most up to date pricing.
Popular underwater drones
Check out the Chasing Gladius Mini and the Chasing M2 ROV: