Step up to the ultimate fishfinding clarity with new, high-definition Active Imaging HD 3-in-1 sonar. Get the clearest images of fish and structure from Lowrance® High/Wide CHIRP sonar, high-frequency (up to 1.2MHz) SideScan/DownScan Imaging, plus FishReveal DownScan and a new FishReveal SideScan* view, making fish identification easier.
*requires S3100 sonar module for Fish Reveal SideScan on HDS Pro
Key Features of ActiveImaging HD:
High definition (up to 1.2MHz) SideScan and DownScan Imaging deliver the clearest images of fish and structure
High/Wide Lowrance CHIRP delivers superb clarity and target separation over a wider coverage area
FishReveal™ with new SideScan* view as well DownScan
Supports Medium and Wide CHIRP (83/200kHz) and 455/700/1000/1200 KHz frequencies
Smart transducer design boosts signal clarity
Compatible directly with Lowrance HDS PRO or with a S3100 module
*requires S3100 sonar module and relevant transducer for Fish Reveal SideScan on HDS PRO
SEE THE DIFFERENCE
Our clearest sonar ever, Active Imaging™ HD delivers the highest-definition views of Lowrance® CHIRP, SideScan and DownScan Imaging™.
ACTIVE IMAGING™ HD 3-IN-1
Experience a new level of clarity and improved target separation with extremely detailed views of fish and fish-holding structure like rockpiles, standing timber, weedbeds, ditches, drop-offs and more.
DownScan HD Imaging

DownScan Imaging™ makes it easier to identify how fish are relating to structure, providing photo-like images of rocks, trees, bottom composition and other underwater structure directly beneath the boat.

SideScan HD Imaging

Perfect for searching large areas for fish-holding structure, allowing you to cover more water in a shorter period of time, and view areas too shallow for your boat – like next to the shore or bank.

CHIRP Sonar

See fish, structure and the bottom with greater clarity with Lowrance CHIRP, which delivers the best views of individual fish targets.
COMPLETE FISHREVEAL™ VIEWS
Get the best of CHIRP sonar and Imaging sonar on one display with FishReveal™.
FISHREVEAL™ SIDESCAN
First introduced with DownScan Imaging™, FishReveal is now available on SideScan*, making it quicker and easier to recognize fish targets – along with picture-like images of structure on both sides of your boat.
*FishReveal SideScan view requires an optional S3100 sonar module.
DESIGNED FOR CLARITY
The Active Imaging™ HD transducer not only delivers three key sonar technologies – Lowrance® CHIRP, SideScan and DownScan Imaging™ – in one convenient package, but also features a new transducer design that boosts signal clarity.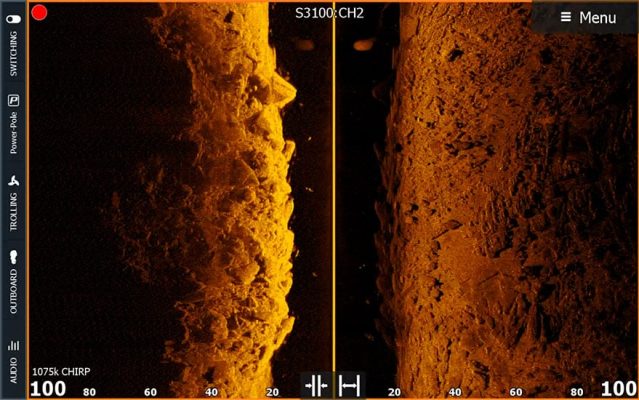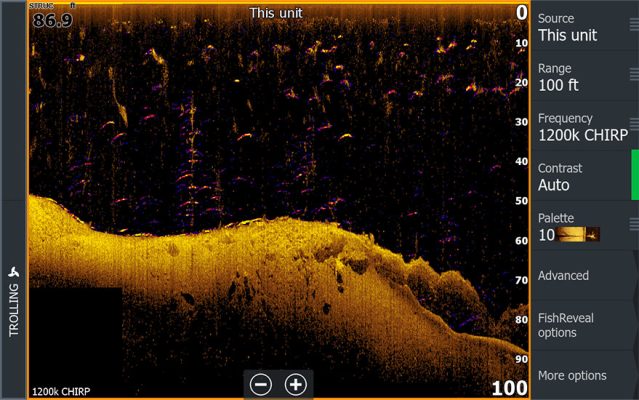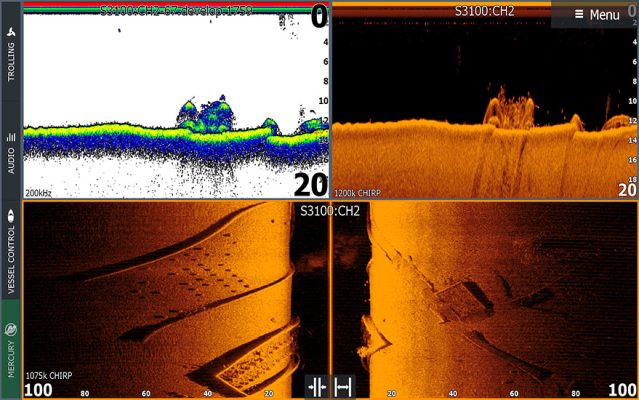 COMPATIBILITY
HDS® PRO comes with support for Active Imaging HD. HDS® LIVE, HDS® Carbon, and Elite FS® require an S3100 Sonar Module.